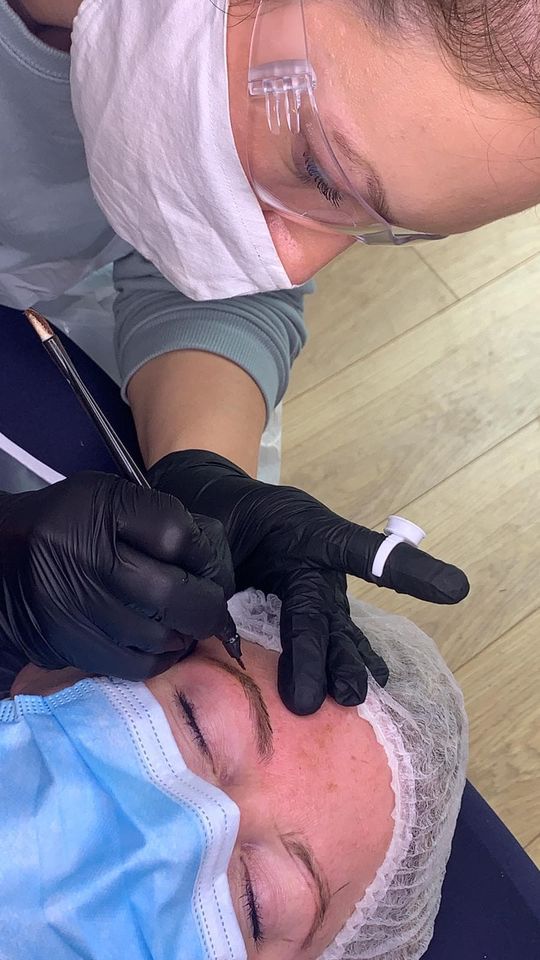 MICRO-BLADING COURSE JOURNEY
FREE add on course for courses booked in AUGUST ONLY!
Pre course work to be completed prior to attending course
Course Duration: 2 days + assessment day
(Day 1 Theory & demonstration, Day 2 Practical)
Latex module and case studies to complete following course but before assessment
August SOLD OUT - September SOLD OUT
23rd/24th October 1 SPACE
27th/28th November LIMITED SPACES


Day One
Microblading history
Anatomy + physiology
Health and safety 
Colour theory
Microblading latex practice
Brow mapping
Set up in the workplace 
Live tutor demonstration


Day Two
Student Practical
(model work)   
Kit supplied will enable student to complete 10 clients. (value £300)
TOTAL COST: £1700 (INCL KIT)
(£350 booking fee to reserve your place and £1,350 payable no later than 14 days prior to attendance)
Level 4 VTCT Upgrade £795


To register your interest in this micro-blading course please email me at [email protected]
If you are already registered on the course and have completed the practical workshop, please login with the password as provided by email.